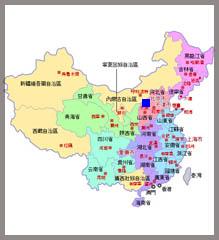 오늘은 중국 국제 여행사를 통해 손쉽게 관광했다. 원강석굴이나 현공사는 따퉁 시내에서도 꽤 멀리 떨어져 있어서 개인적으로 구경하기는 어렵다. 이 두 곳은 관광지로 꽤나 널리 알려진 곳이라 우리 말고도 투어에 참가한 외국인이 많았다.
I travelled easily via China International Travel Service today. 'WonGang cave' and 'HyeonGong temple' is located so far away from Datong city, so it is difficult to travel there alone. They are so well-known, so there are many foreign travellers who attended the tour.
외국인들은 자기들끼리 참 쉽게도 친해진다. 다들 처음 만난 사람들인데 금세 웃고 떠들며 논다. 우리는 영어를 할 줄 모른다고 생각했는지 별로 다가오지 않았다.
Western travellers got farmiliar with themselves so easily. They probably met them here for the first time but looks so friendly. They might think that we are not English-speakers. They didn't talk us.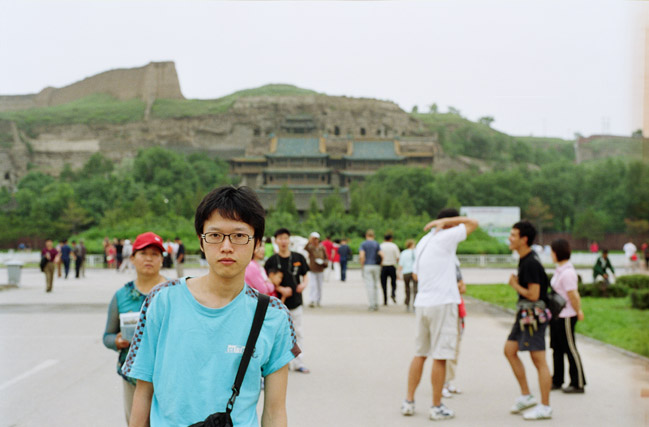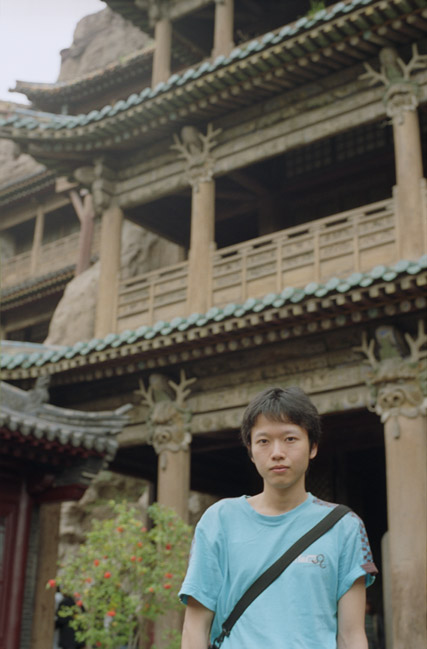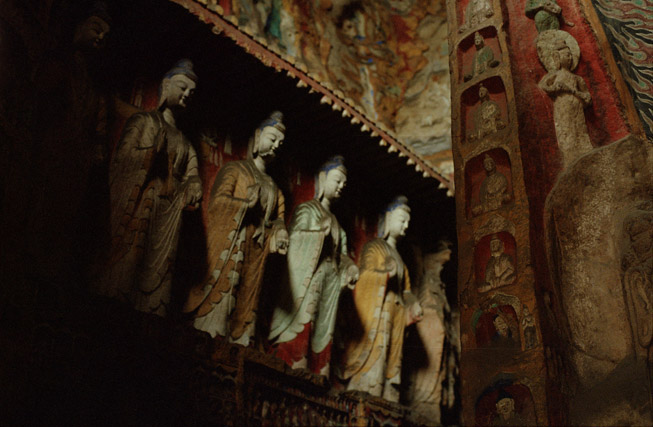 It is forbidden to take a picture here. But nobody obey the rule.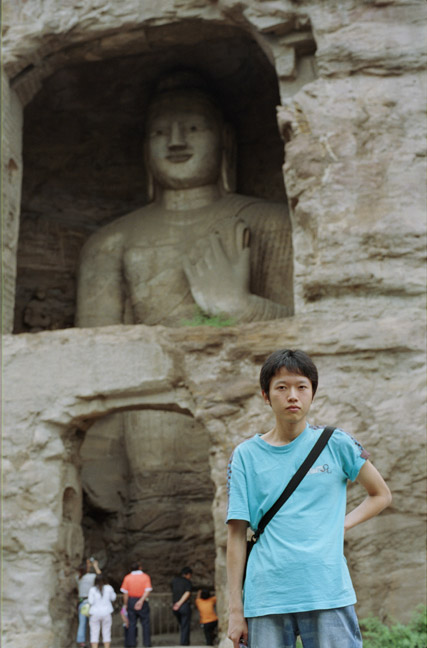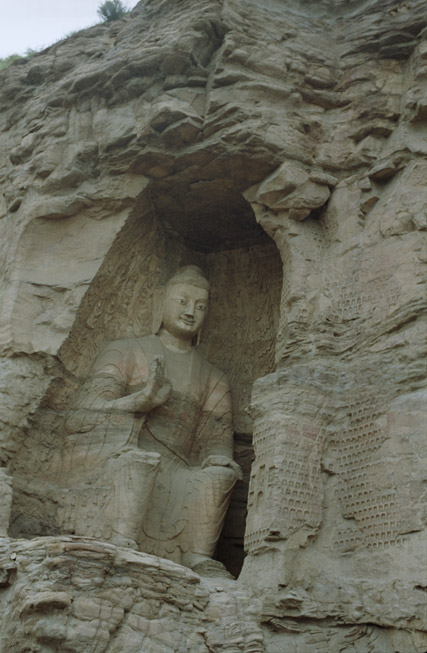 The most photogenic cave.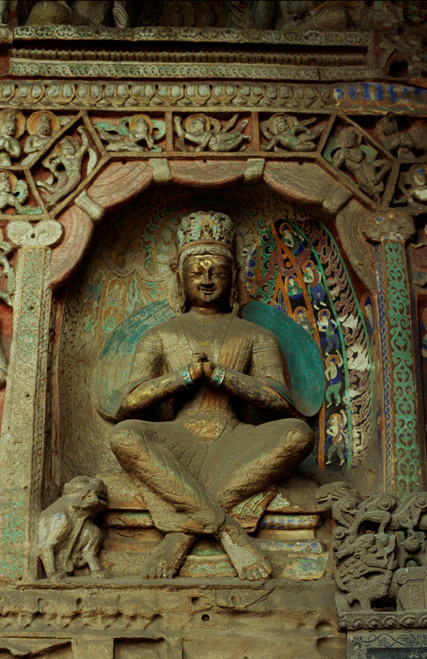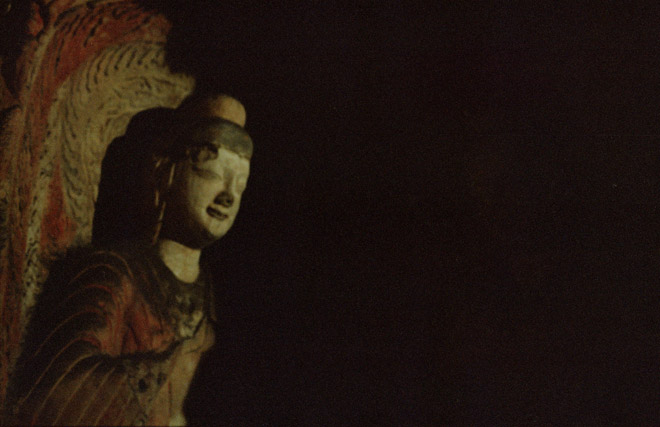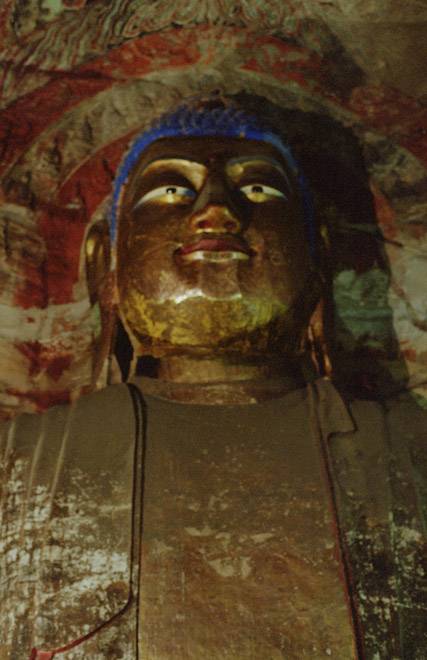 The future-oriented hair style.
일행 중에 네덜란드에서 왔다는 한 청년은 다양한 외국어를 구사하는 데다가 성격도 좋아서 성격 까다로운 아놀드 슈워제네거 아저씨와도 쉽게 친해졌다. 금방 몽골 여행을 마치고 왔다는데 몽골 사람들은 모르모트를 잡아 먹는다나…… 언제 한 번 가서 확인해 봐야겠다.
One guy who came from Netherlands could speak many languages and so active. He got farmiliar with even Anold Schwarzenegger. He said he finished travel of Mongolia and said they eat marmotte. Well, I want to check it in the future.
서양인들은 남녀 쌍쌍이 여행하는 것이 별로 이상하지 않은가 보다. 거의가 그렇게 다닌다. 동방예의지국에서는 감히 상상할 수 없는 일이다.
Western travellers travel by man-woman couple. Almost of them are like that. It is unimaginable in 'the country of courteous people in the East'(= Korea).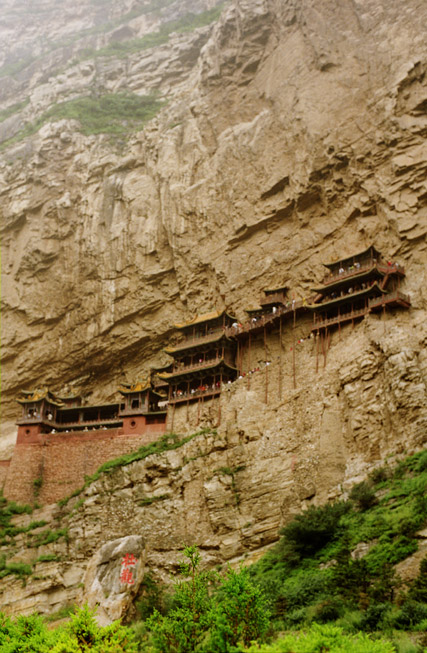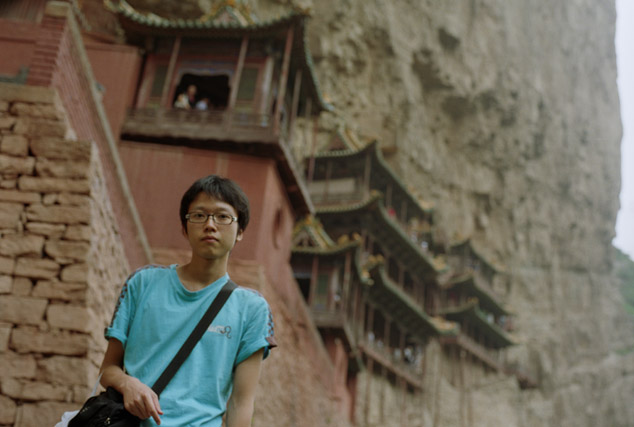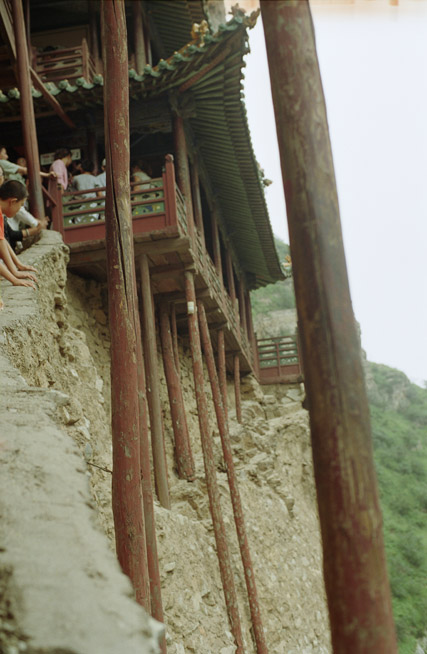 '놀라운 아시아' 따위에나 나오는 현공사가 이렇게 흔한 관광지인 줄은 몰랐다. 정말 찾아가기 힘든 오지에나 있는 줄 알았는데 여행사에서 투어로 찾아올 수 있는 평범한 곳이었다니. 깎아 내린듯한 절벽에 아슬아슬하게 매달려 있는 모습이 굉장히 인상적이었다. 저런 데서 기도하면 한 백 배는 효험이 있을 거다.
I have thought that HyeonGong temple is worth being showed by 'Amazing Asia'. I didn't know this is so common sight-seeing. It was very surpring thing that temple is on the sharp cliff. Pray on this temple would be effective 100 times than normal pray.
저녁을 '李先生 加州 牛肉面 大王' 이라는 우육면 체인점에서 먹고, TV에서 지겹도록 본 Copico 과자를 사다가 논스톱을 보면서 먹었다. 조인성과 박경림이 결혼하는 이상한 내용이었다. 밤에 화장실에 가니 새끼 바퀴벌레 수십마리가 바닥에 기어다닌다. 잘 때 입에 들어갈까 무섭다.
I ate dinner at 'Mr. Lee California Noodle King' and bought 'Copico' chips which I saw so many times on the TV cormercial and ate it with watching 'Non Stop' on TV. It was very strange story that Jo InSeong and Park KyeongLim married. When I went to toilet in the night, tens of baby roaches were running on the floor. Oh my GOD!! I was afraid they will come into my mouth while I am sleeping.